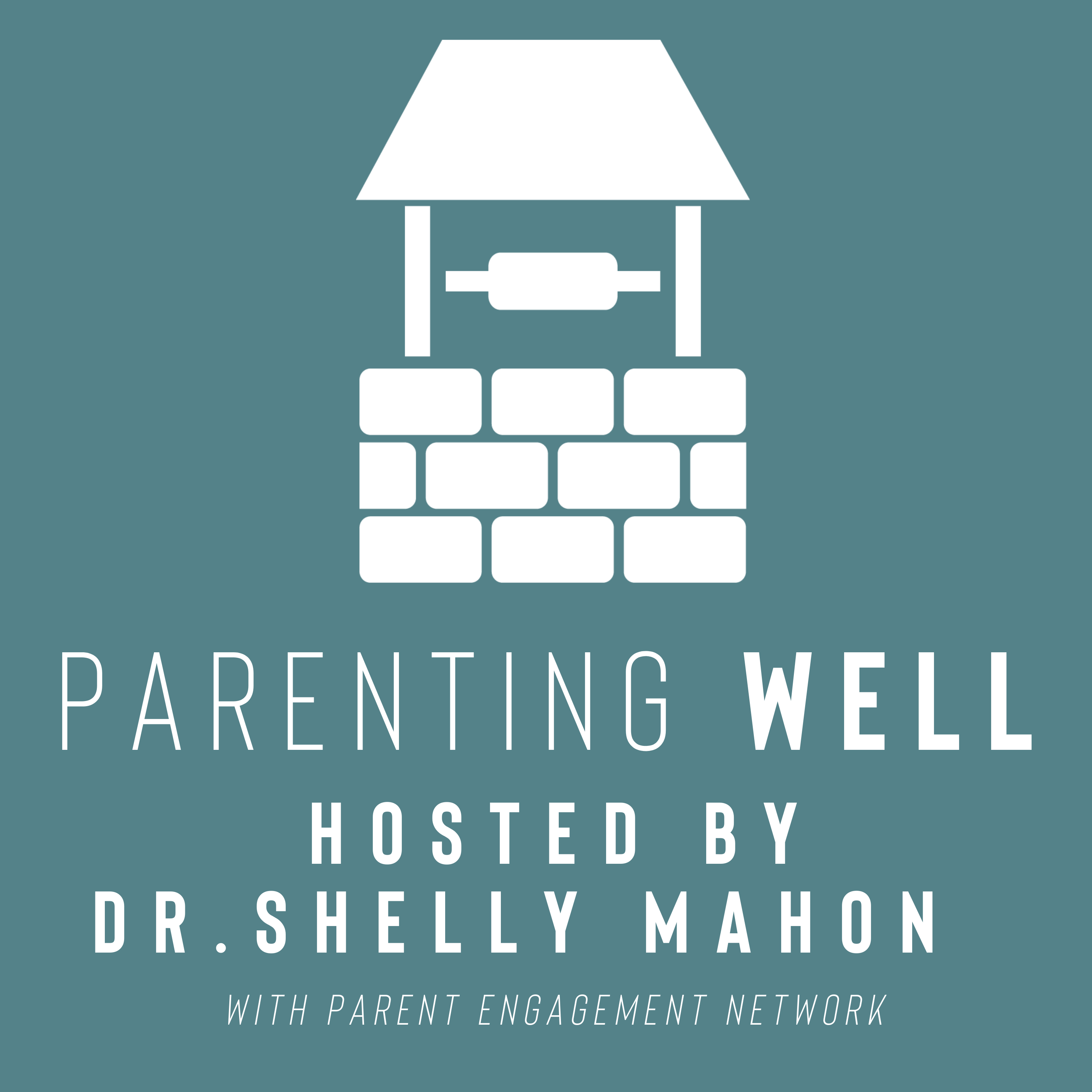 Welcome to the Parenting Well podcast with Parent Engagement Network!  I am Dr. Shelly Mahon, your host. And today, you are listening to Parenting Well, where we know that parenting well is challenging and that all parents are the best parents they know how to be. The foundation for raising happy, healthy youth is for us as parents to fill our own well with useful, reliable, credible information, tools and strategies. This leaves us more engaged, educated and empowered to support our children in being strong, resourceful, confident and resilient in the face of life's many challenges and adventures.
So, let's fill that well!
Today's well source is Isabelle Tierney. Isabelle is a licensed therapist, a stress management specialist, and an international speaker. She has two master's degrees, a license in marriage and family therapy, and a certificate in energy healing. Over the last 25 years, she has maintained a thriving private practice and built an international speaking platform. After struggling with life-depleting stress herself, she discovered a path to the peace, love, and joy that lives at the core of all of us. Isabelle is committed to teaching this path to people all over the world with her "Feel Good Life" methodology.
This podcast covers:
Isabelle's Feel Good Methodology
The impact of stress on your physical and mental health
How to take control of your own well-being
Concrete strategies for getting out of the "red zone"
How to manage stress internally
What to do if you can't get out of the "red zone"
How to change the physiology of your brain so that you respond differently to stress
Ways to model stress reduction and problem solving effectively 
Resources